Atlas Reactor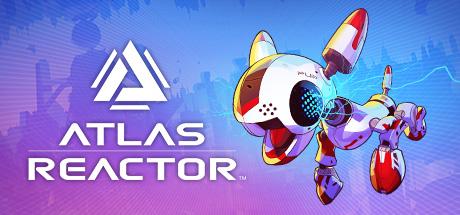 Megjelenés: 2016. október 04. (PC)
Gépigény: Alacsony (19/-)
Népszerűség: ~1700# ■
Műfaj: Stratégia, Körökre osztott taktikai
Fejlesztő: Trion Worlds
Kiadó: Trion Worlds
©
© 2016 Trion Worlds, Inc. Trion, Trion Worlds, Atlas Reactor, and their respective logos, are trademarks or registered trademarks of Trion Worlds, Inc. in the U.S. and other countries. All other trademarks and logos belong to their respective owners. All rights reserved.
Az oldalon csak hivatalos gépigények találhatóak, amit a készítők vagy egy hivatalos forgalmazó cég tett közzé.
CPU:
Quad Core. Intel(R) Core(TM) i5-2520M CPU ~2.5GHz / AMD Phenom II X4 @ 2.6GHz equivalent or higher
GPU:
Display Memory: 1696 MB - Min. Shader Level: 3.0 - Supports Render Textures
OS:
Windows Vista™ Enterprise (6.0, Build 6002) Service Pack 2 (6002.vistasp2_gdr.150312-1556) or later
Tárhely:
5 GB available space
Hálózat:
Broadband Internet connection
Megjegyzés: Glyph Client and registered Trion Worlds Account
Összehasonlítás:
Hasonlítsd össze a gépigényt egy általad megadott konfigurációval!
Atlantis Evolution
Atom Zombie Smasher
Hozzászólás küldése
Hozzászólás küldéséhez be kell jelentkezni.
Hozzászólások
Még nem küldtek hozzászólást. Légy te az első hozzászóló!